home

About Dongjak
Sister Cities
Dunhua, Jilin Province, China
Dunhua, Jilin Province, China
Overview
Nation: China
City: Dunhua, Jilin Province
Date of sister city agreement: June 21, 1997
Information of Sister City
Area: 11,957㎢ (730 times the area of Dongjak-gu (16.35㎢))
Population: 480,000 (Korean-Chinese: 23,400)
Administrative organization: 5 offices, 10 committees, 37 bureaus, 10 jins, 10 hyangs, and 395 chons
Features

Abundant resources including forest resources (hardwood), cattle, medicines, medicinal herbs, etc.
Focusing on open-door policy after being designated as an economic development zone

Major industries: Stock farming and tourism
Other information

Educational institution: 2 junior colleges and 368 elementary/middle/high schools
Culture and leisure: 300 cultural, sports, and entertainment venues
Other facilities, etc.: Libraries (over one million books), medical facilities, etc.

Dunhua, Jilin Province, China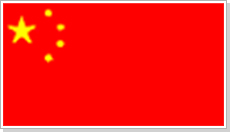 Chinese flag
Exchange History
Exchange History
Date
Description
January 18, 1997
Vice Mayor of Dunhua visited Dongjak-gu and suggested a sisterhood relationship
June 21-24, 1997
Dongjak-gu Delegation's visit to Dunhua to conclude a sister city agreement
(Concluded a sister city agreement and delivered 100 books on June 21)
September 2, 1997
Delivered 1,017 books to a Korean-Chinese school in Dunhua
March 19-27, 1998
Dunhua Delegation's visit to Dongjak-gu
(Exchanged administrative information and discussed economic exchange)
May 27-29, 1998
Dongjak-gu Regional Economy Council Overseas Market Development Group (one government employee and seven businessmen) dispatched to Dunhua
- Visited companies to discuss trading routes and review technology distribution issues
November 13-21, 1998
Dunhua Businessmen's Group visit to Dongjak-gu (visited businesses in Dongjak-gu for economic exchange)